Thyroid Eye Disease (TED) Awareness Week 2023
November 13th – 19th 2023
In celebration of TED Awareness Week 2023, we have created an ART WALL that displays our INSIDE OUT project.
On the left of each artwork, you can view what goes on inside of the person with TED. On the right is the public persona that we show to others.
As you mouse over the artwork, you will see words appear that describe both the inside and outside of each TED artist.
The title of the artwork describes what it takes to span that gap between the inside and out.
(Watch our video about the making of the INSIDE OUT ART WALL.)
ENJOY … and please spread the word about thyroid eye disease and our TEDcommunity.org!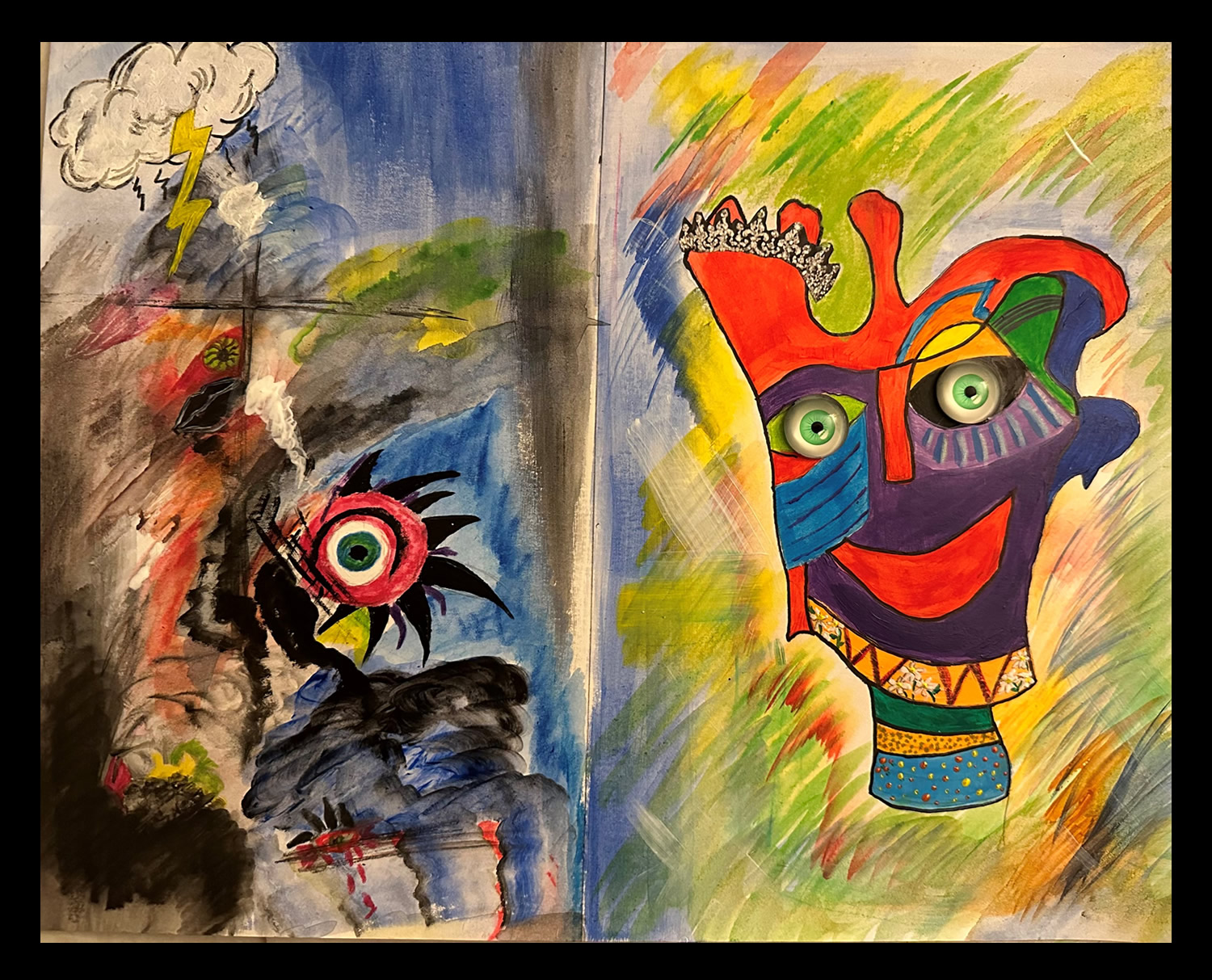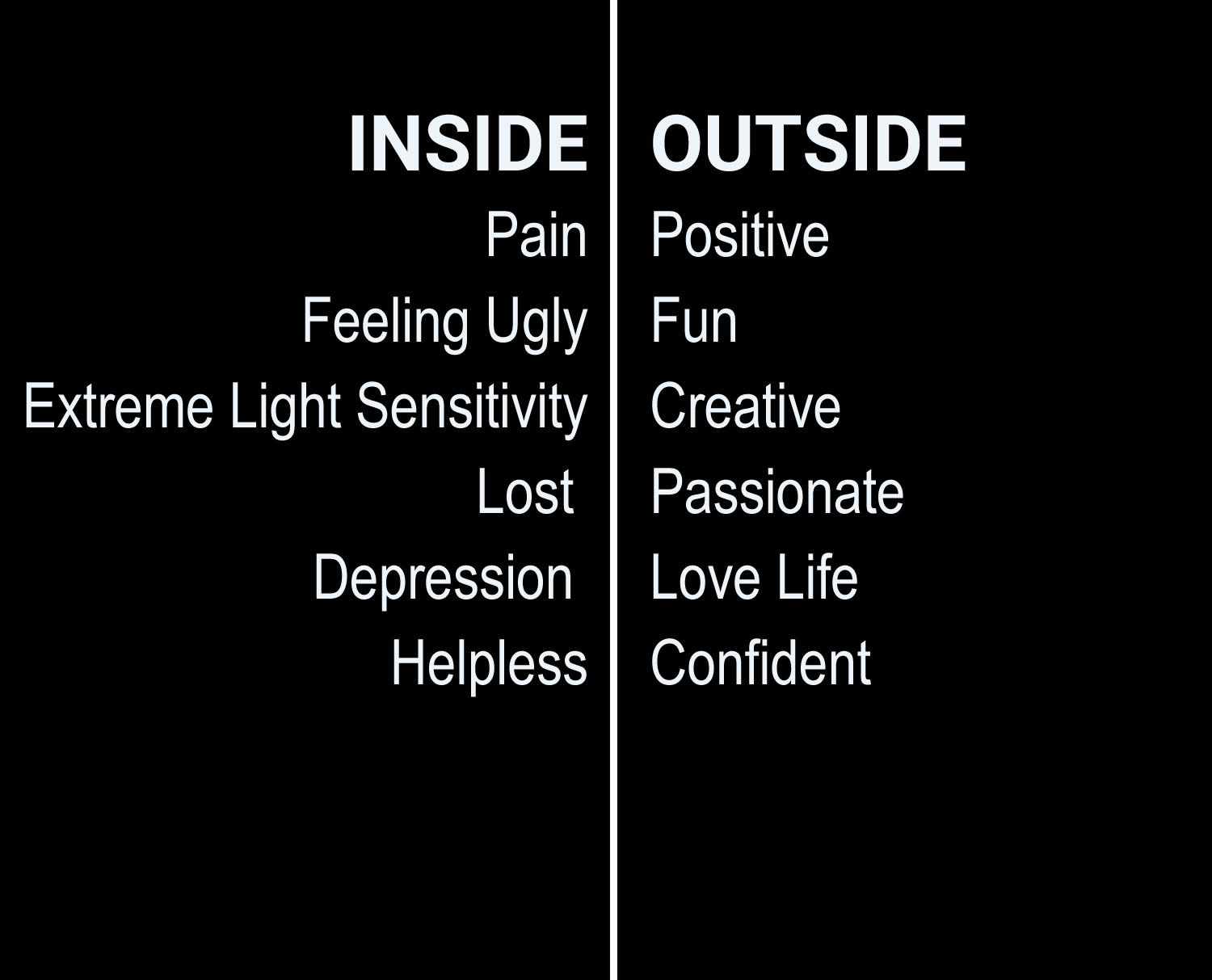 Energy – My March
by Jacque, Florida
Artist's Statement
Receiving the diagnosis of a rare disease was very frightening. My TED experience was full of unknowns, disfiguring and the pain was almost unbearable. I was determined to never give in to the darkness that was trying to take over. Instead, I re-directed my energies into positive thinking to live every day as a beautiful day.
Have
Only
Positive
Expectations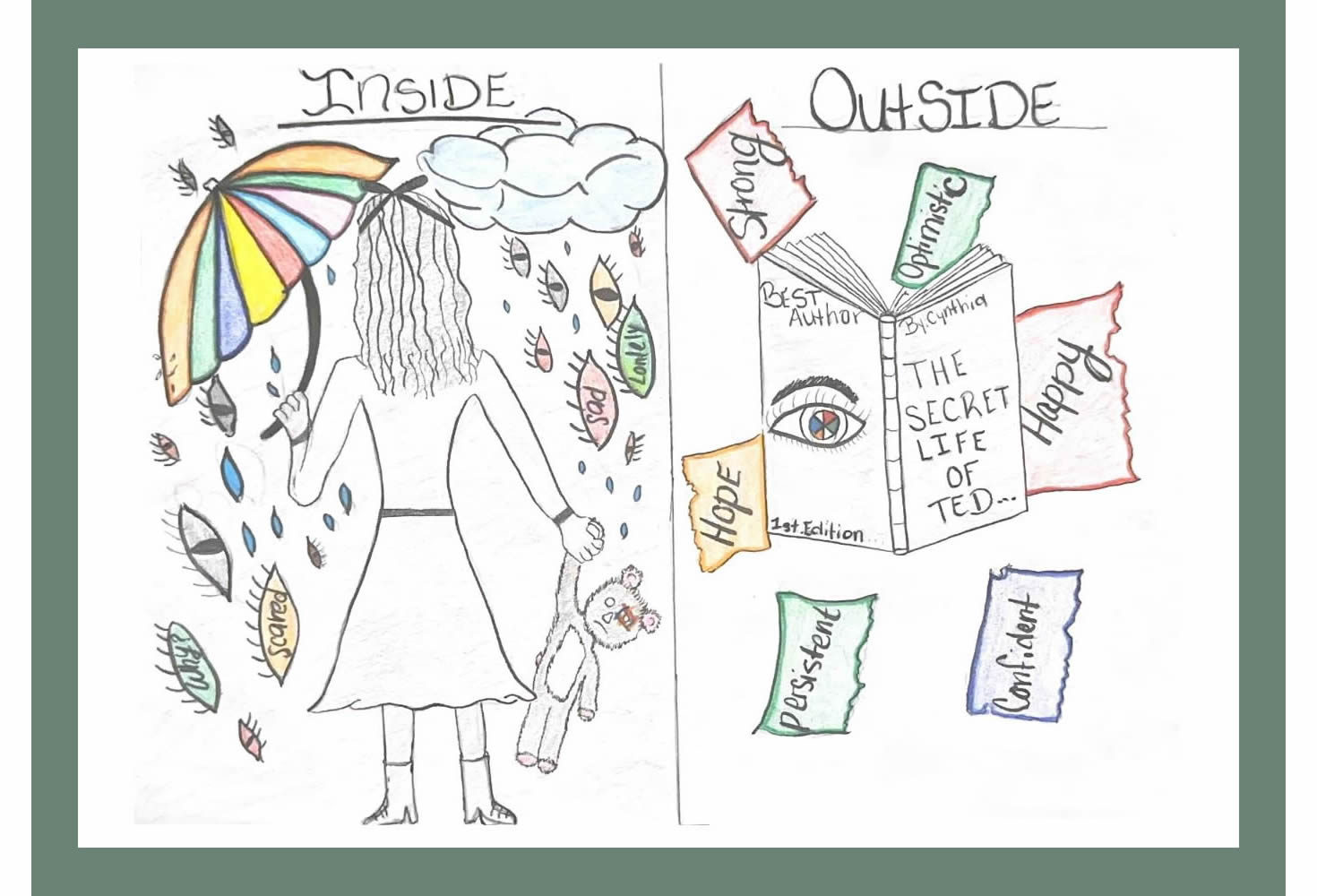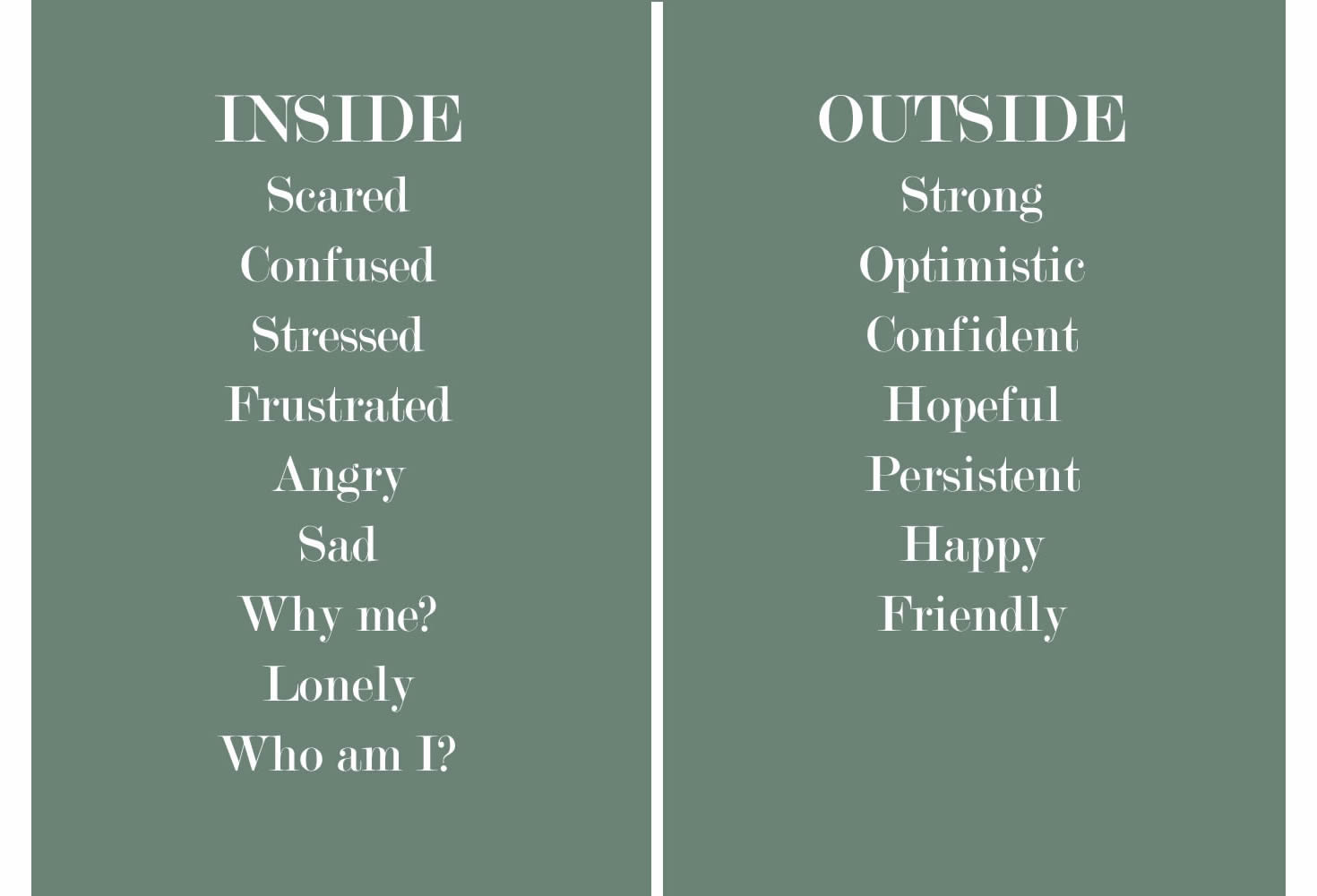 MY COVER BOOK
by Cynthia, California
Artist's Statement
This was actually really interesting and fun to do as it made me think about how I actually see myself, and how I feel about TED and the impact it has had on my life.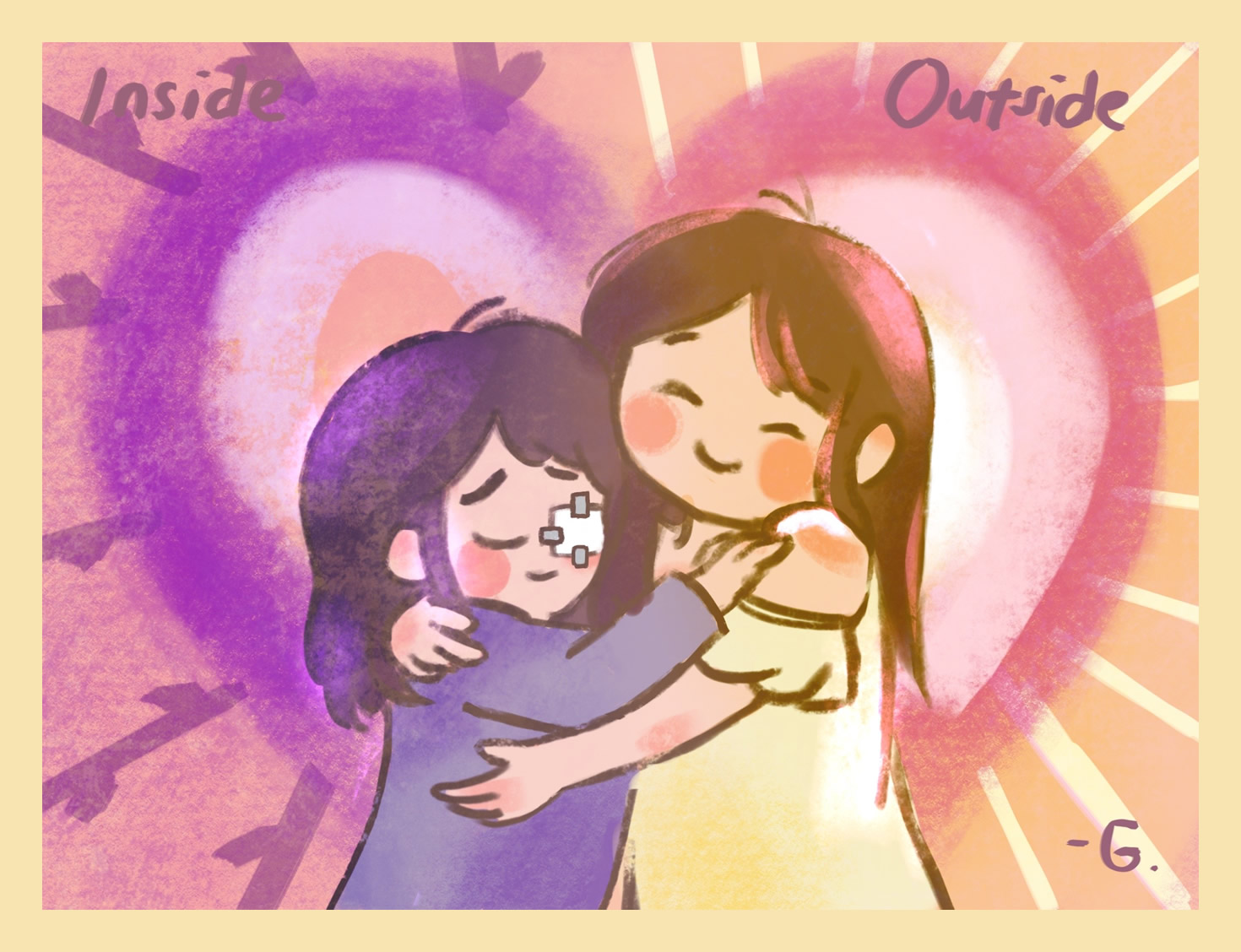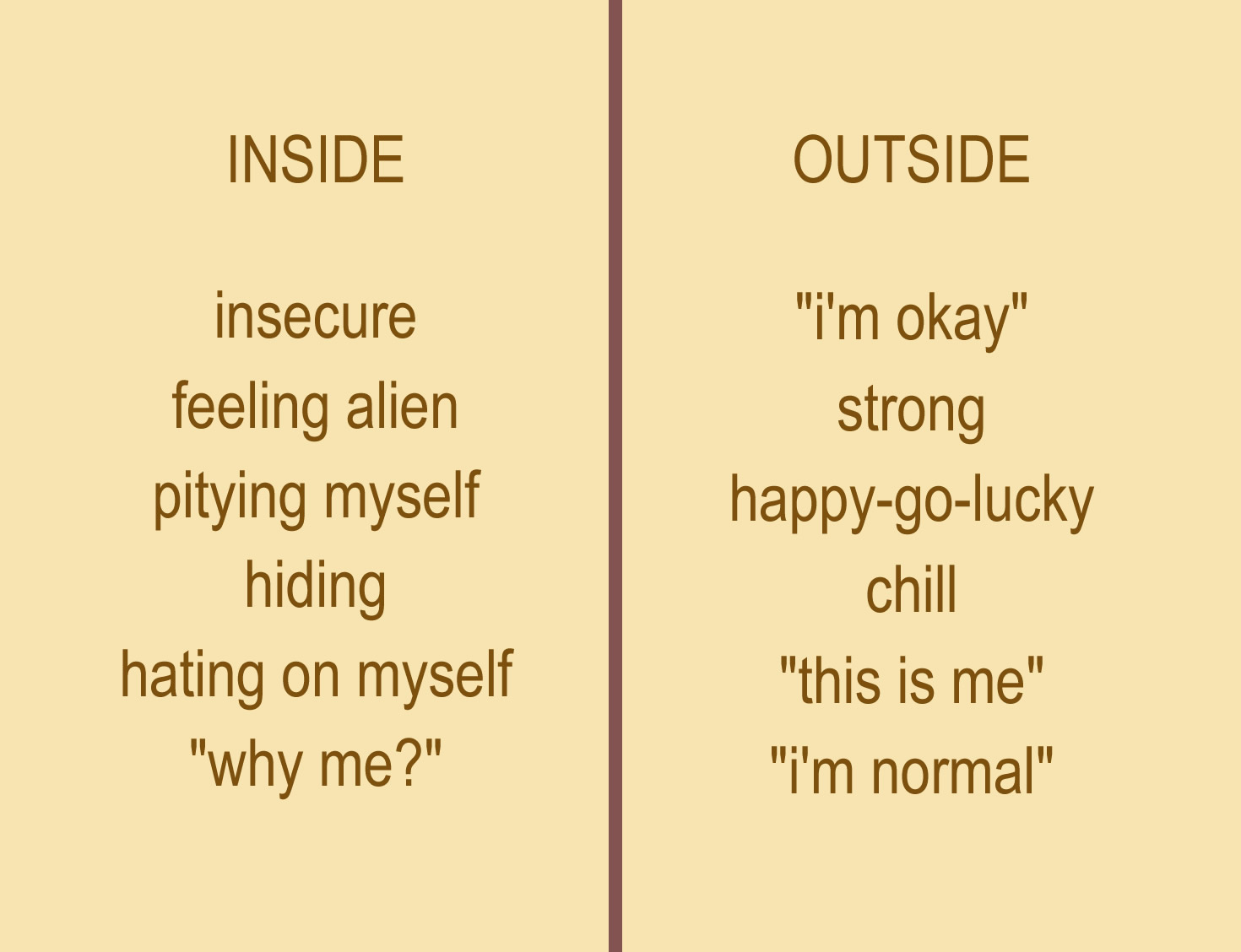 Love Myself
by Grace, Indonesia
Artist's Statement
I had to "force" myself to be okay and to be grateful towards my condition. But while I was thinking about this piece, I found out that I no longer see myself as someone "two different sides" but there is only one me – despite of all of my insecurities. I have been trying to love myself more, to exercise more, get to know myself better that my illness does not define me and I have been happier ever since.
In my piece I depicted the "inside" of myself as a small child who really tries to protect herself from all the negativity, words and action that she found "attacking" her. (Eye patched to show the hurt from TED.)
And then there is the "outside", I drew myself as a "big sister" figure: mature, at peace, reliable, embracing the hurting small child, telling her that despite everything she is loved. She deserves to feel loved and she is accepted. The "love" from the "outside" me is reaching to heal the "inside" me.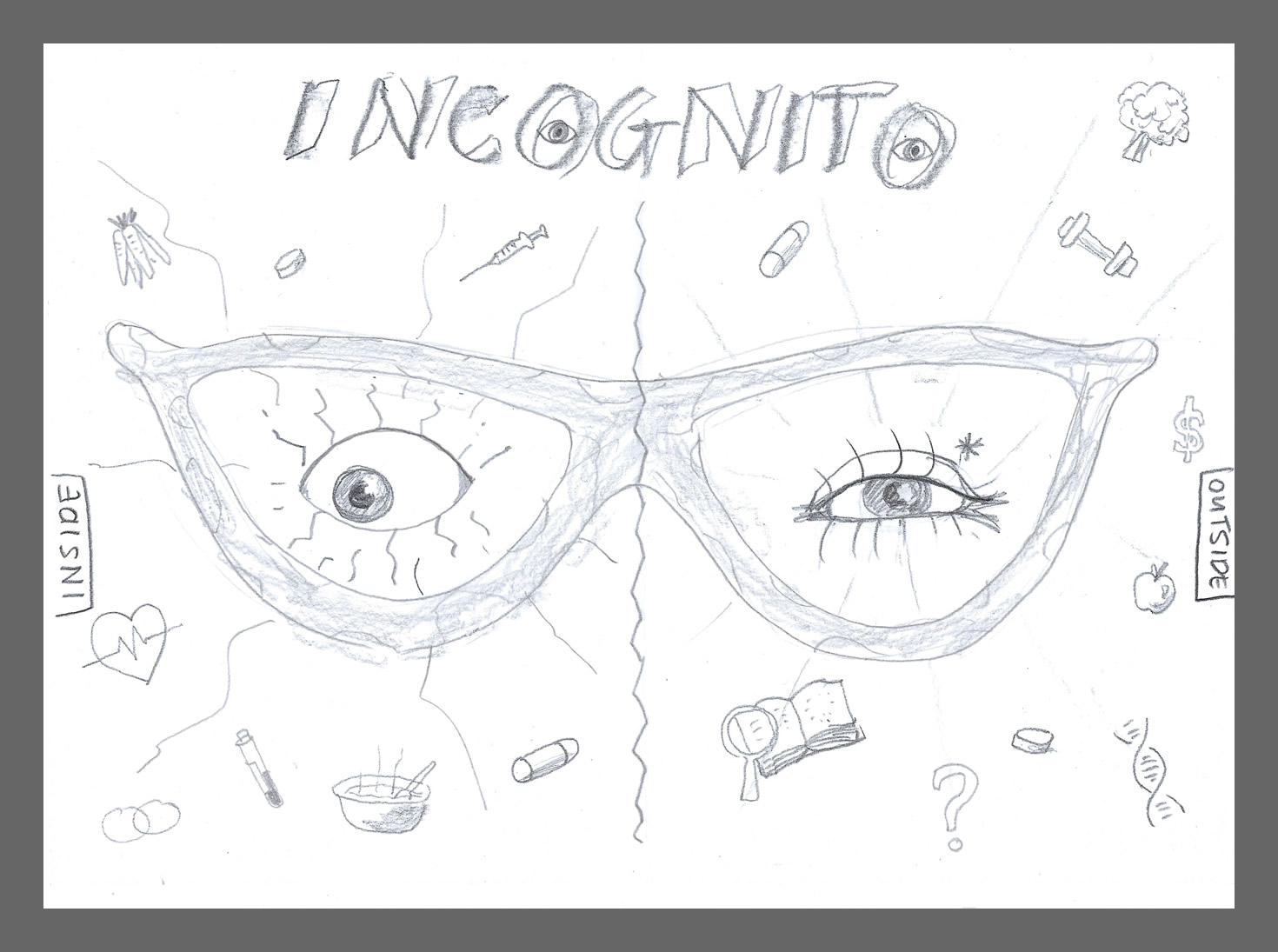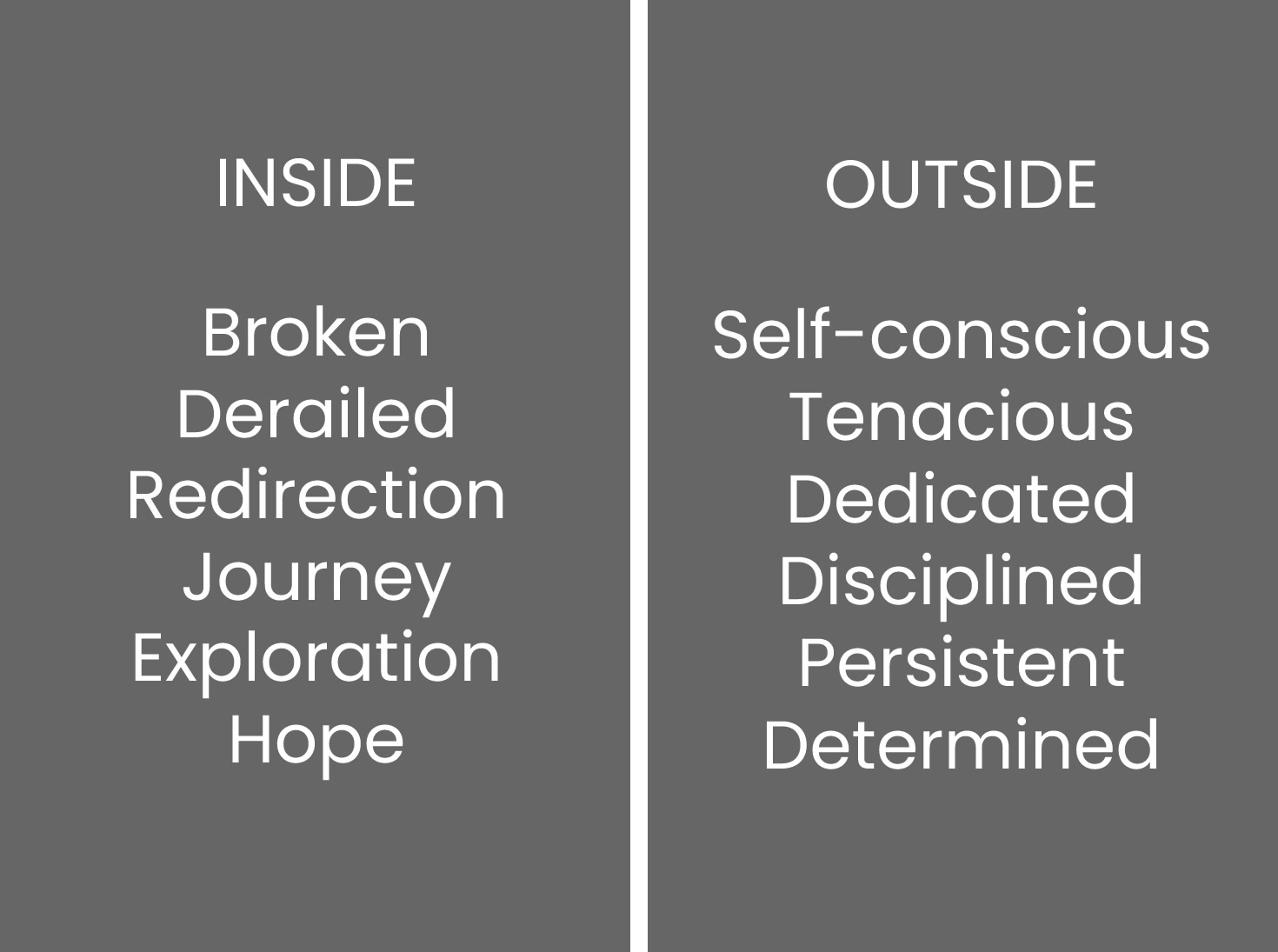 INCOGNITO
by Roseanne, New Zealand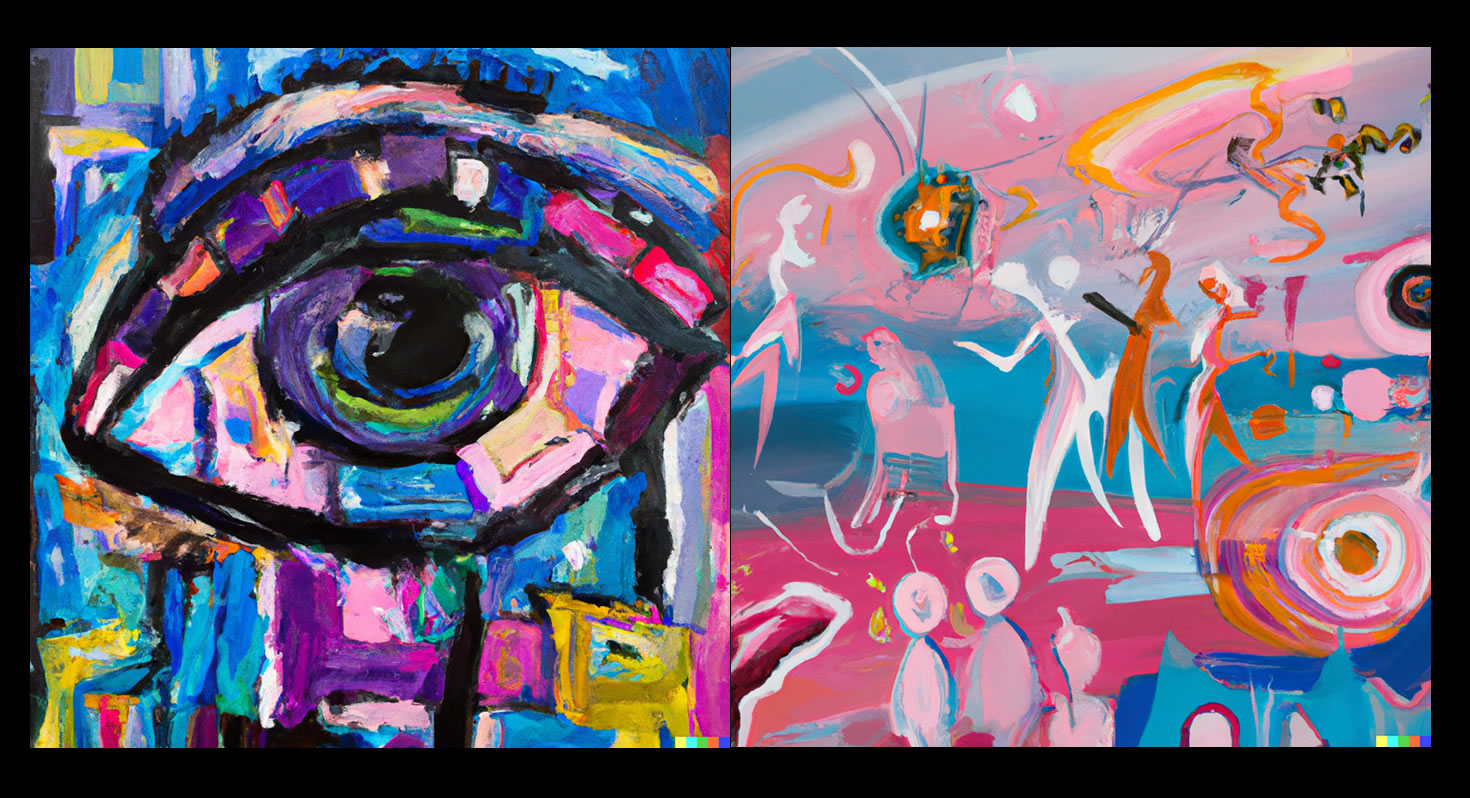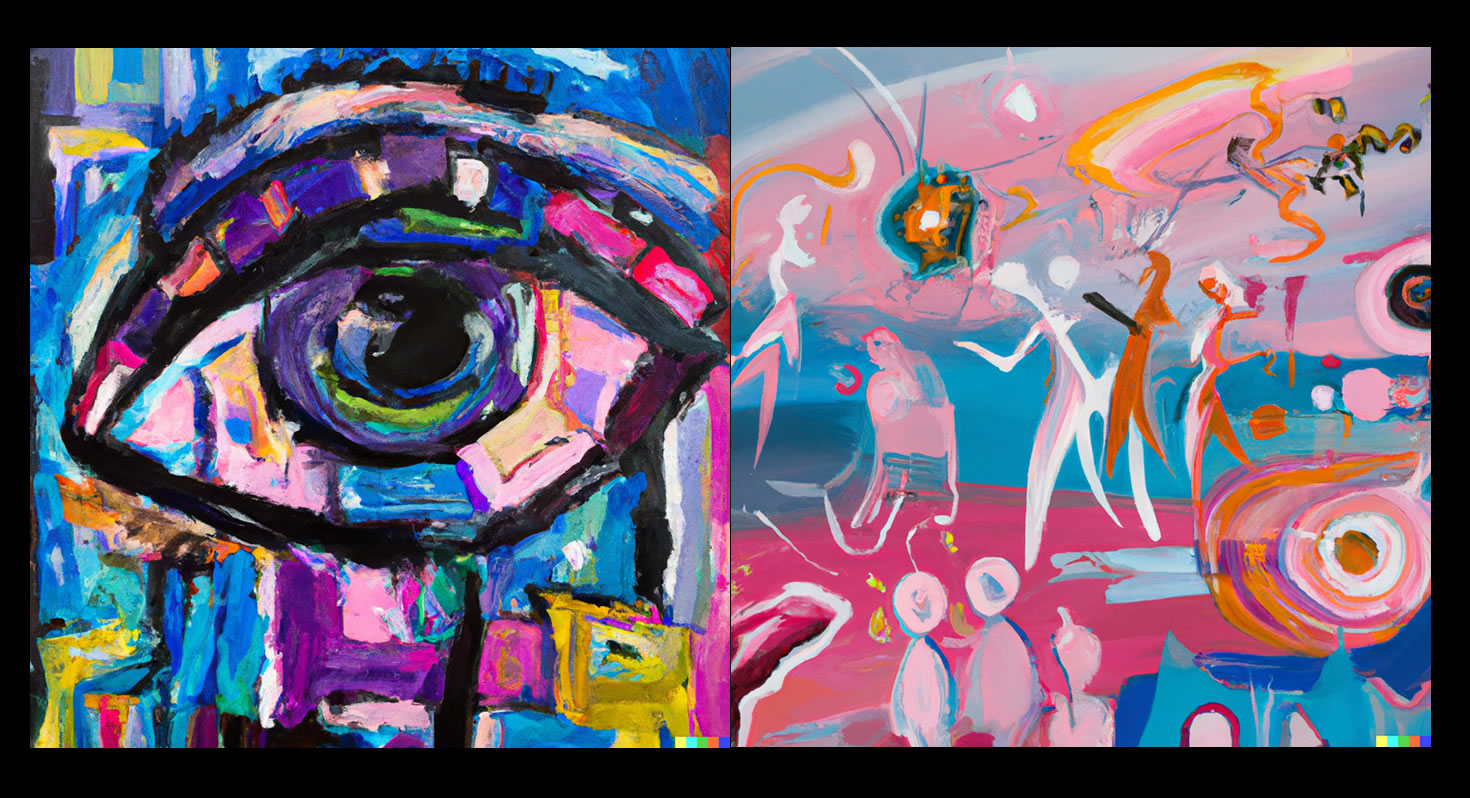 AI Expressions
by Roseanne, New Zealand
Artist's Statement
A contrast of "broken eye" and "hope to heal" as interpreted by AI.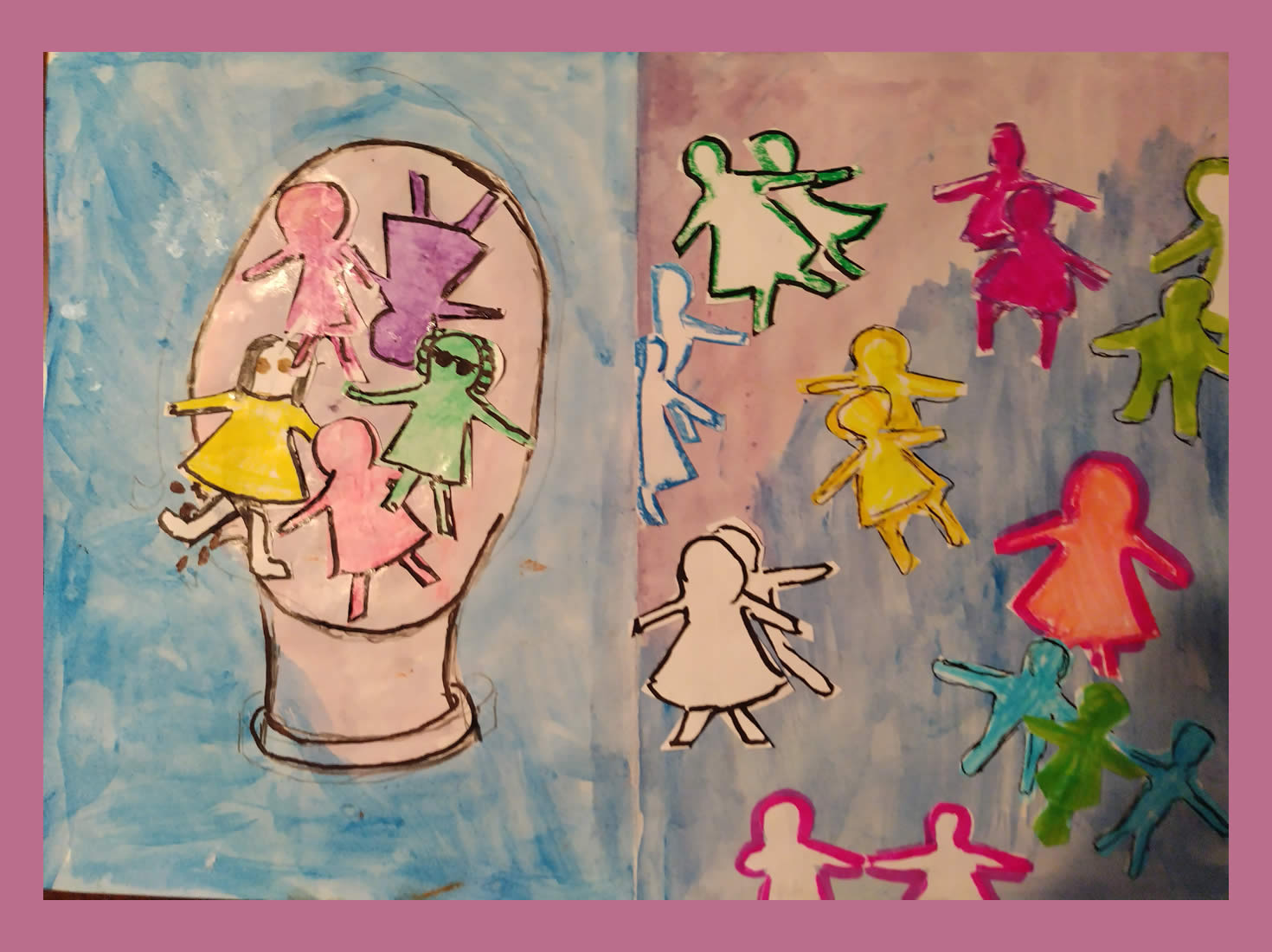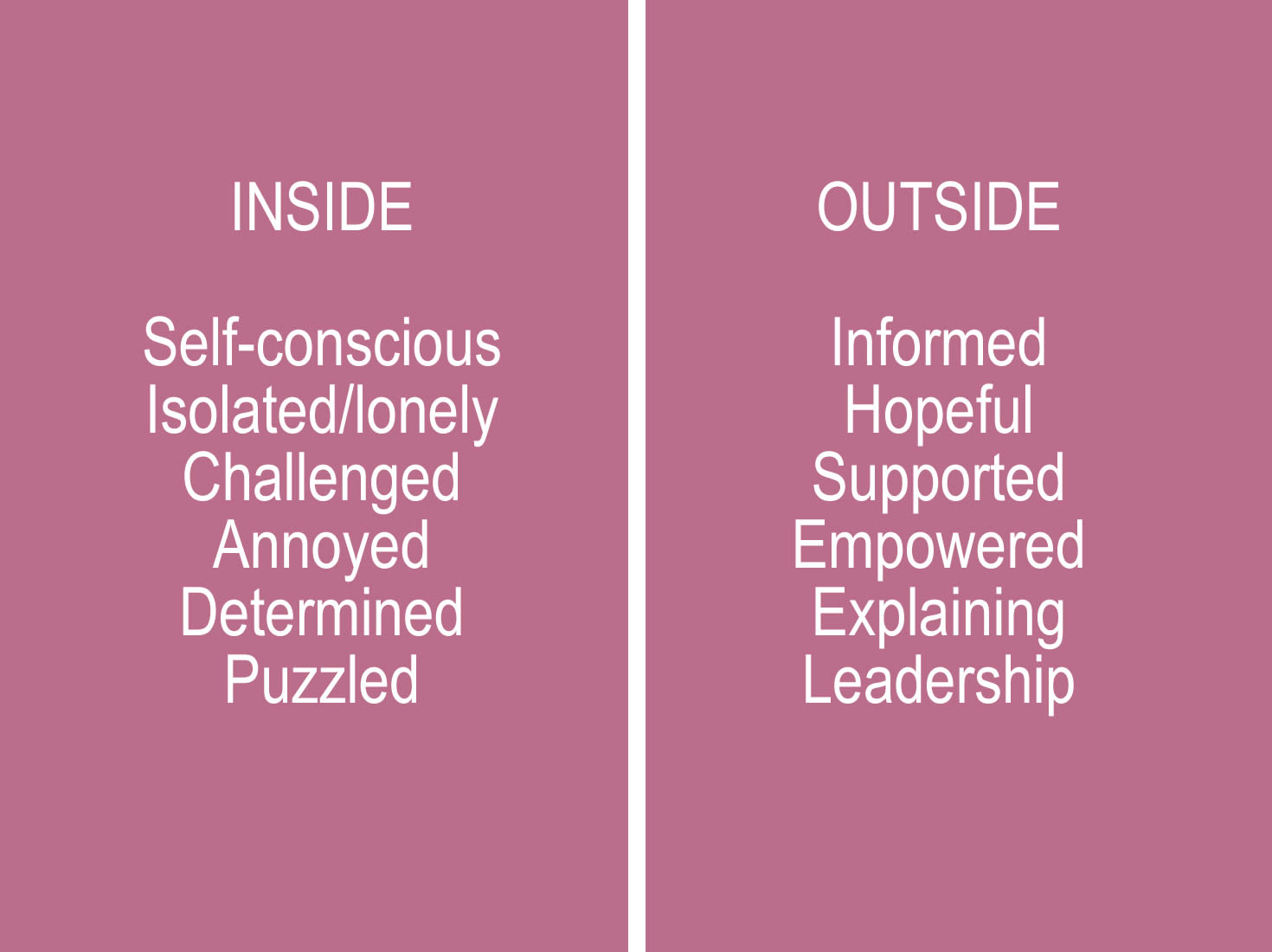 Meeting the Challenge
by Nancy, North Carolina
Artist's Statement
The onset of my TED was exactly the same time as RAI (radio active iodine treatment). My head was full of negativity.
I was eventually able to kick the negativity out of my head and be myself again. Surrounded by lots of people and activities once again.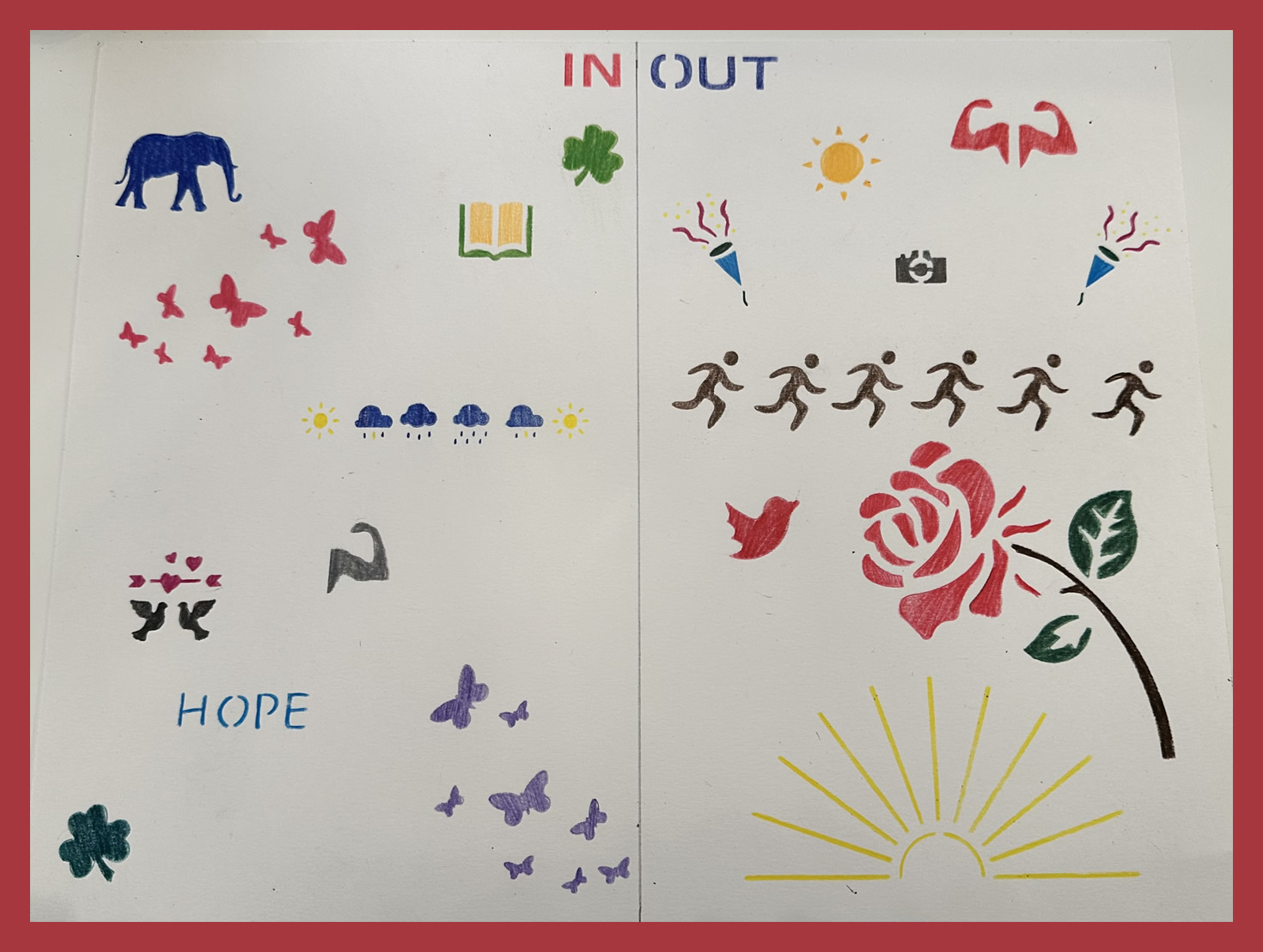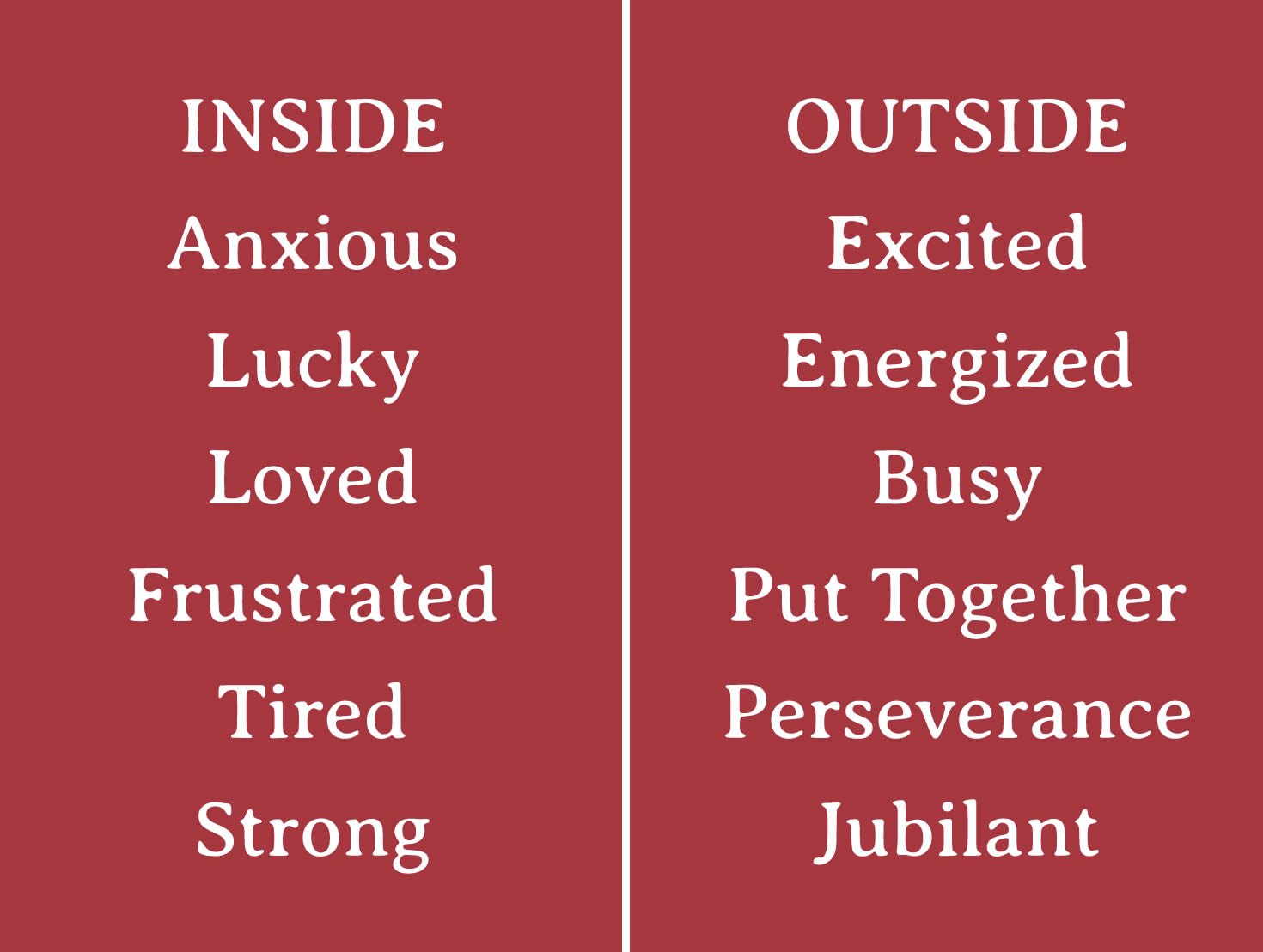 Layers
by Layla, Texas
Artist's Statement
I have emotions on top of emotions. I need to peel away a layer sometimes to go deeper or sometimes I add a layer. It is something I continue to build on myself and my self-awareness.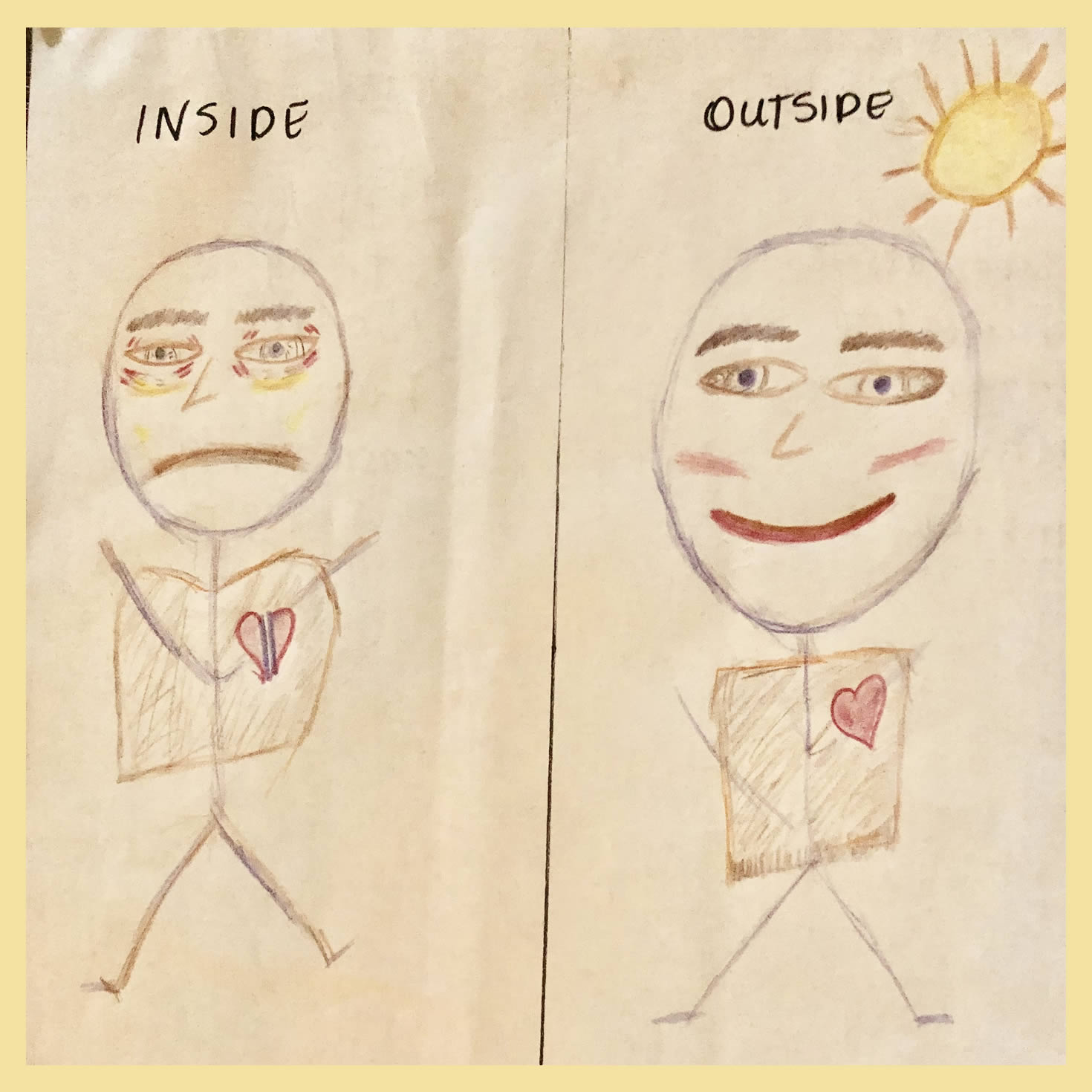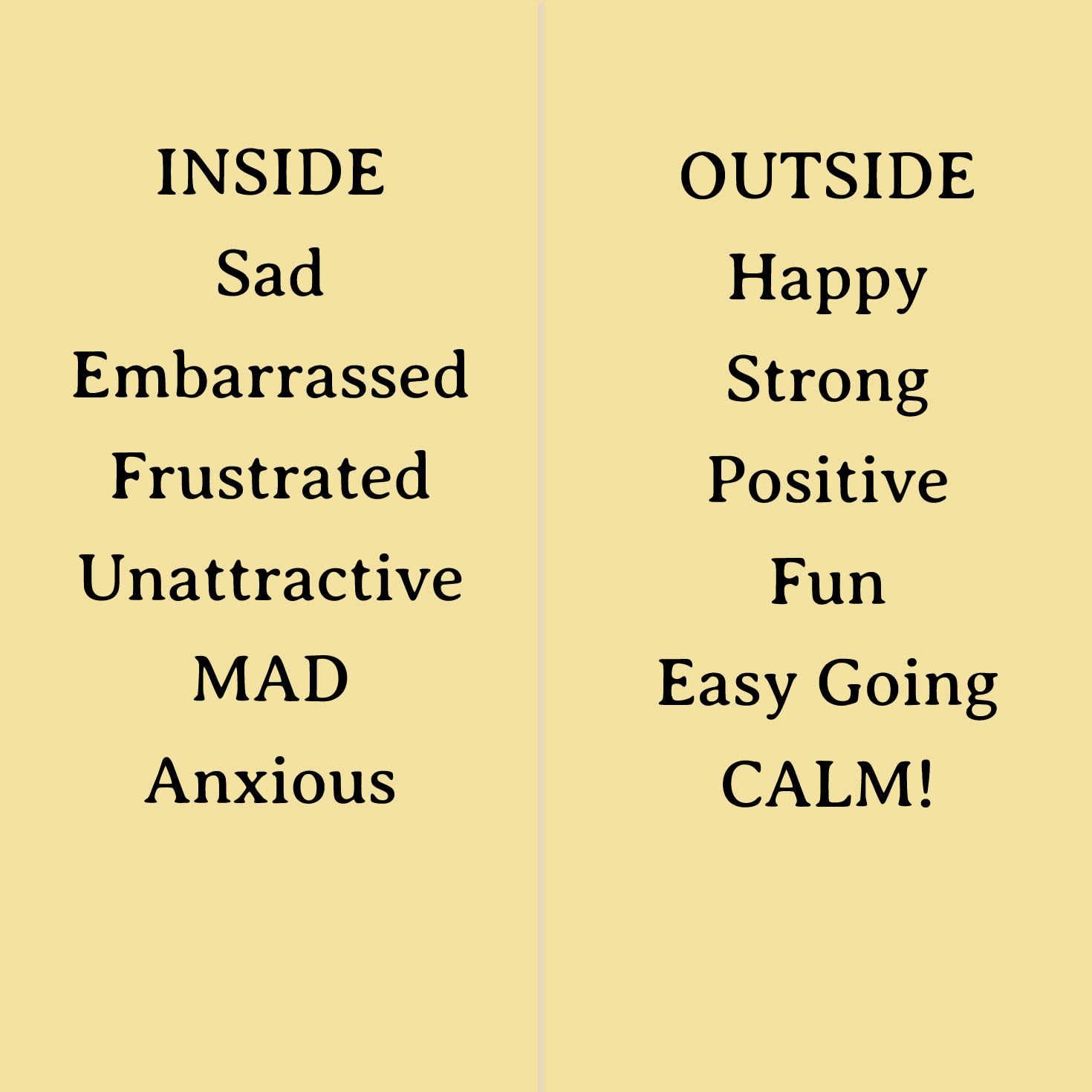 G.R.I.T = Guts, Resilience, Intensity, Tenacity
by Tracey, Chicago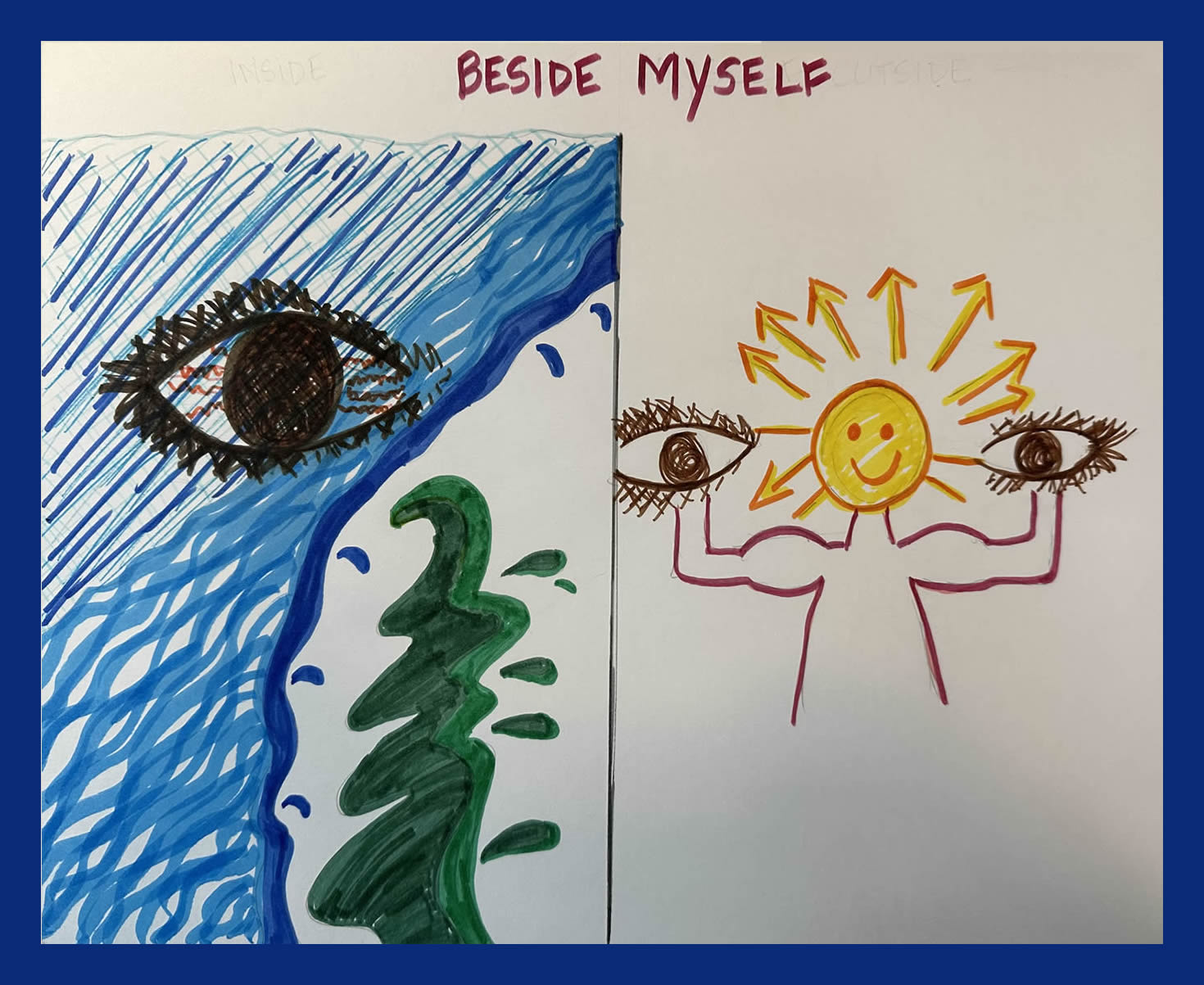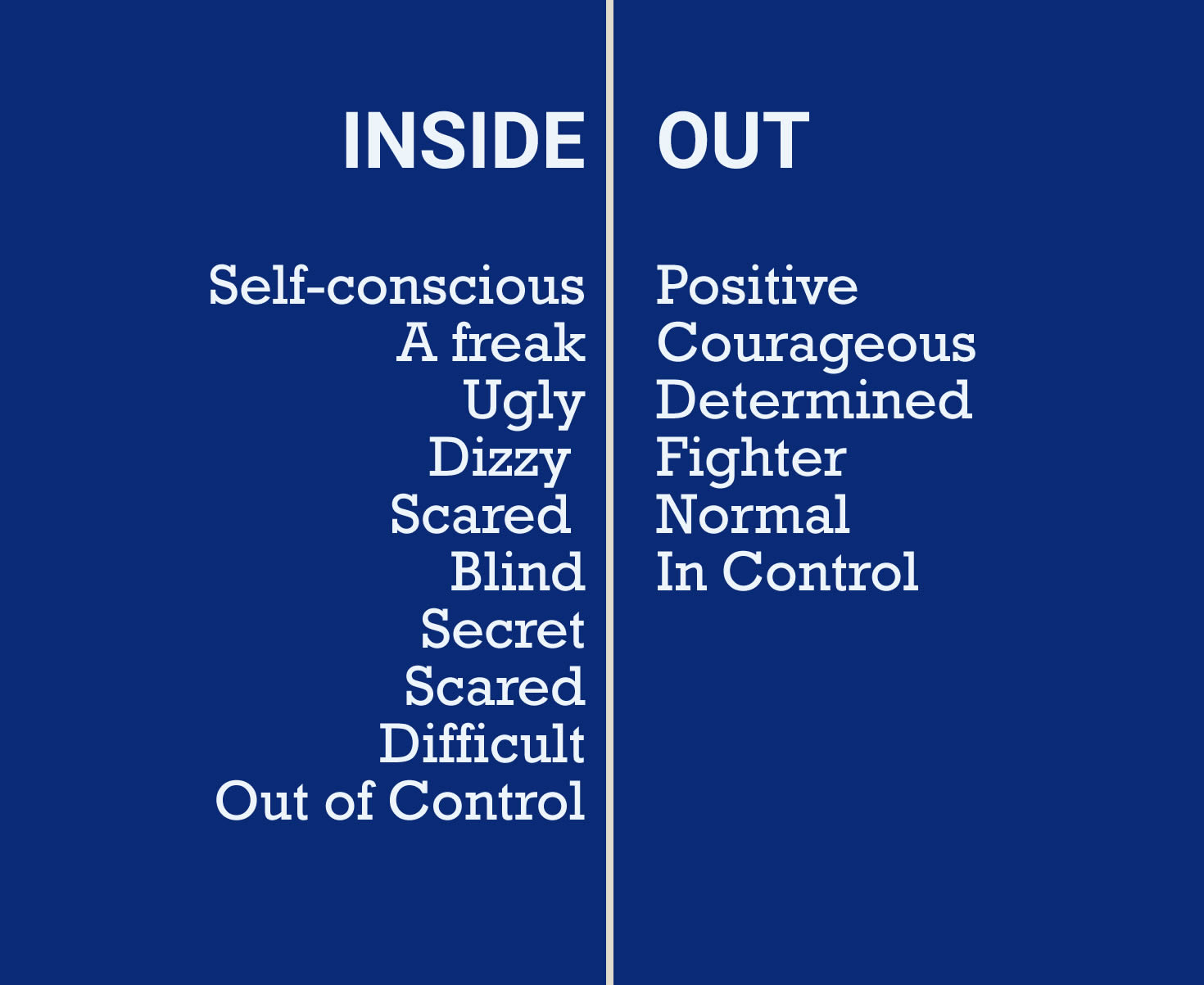 BESIDE MYSELF
by Barbara, Florida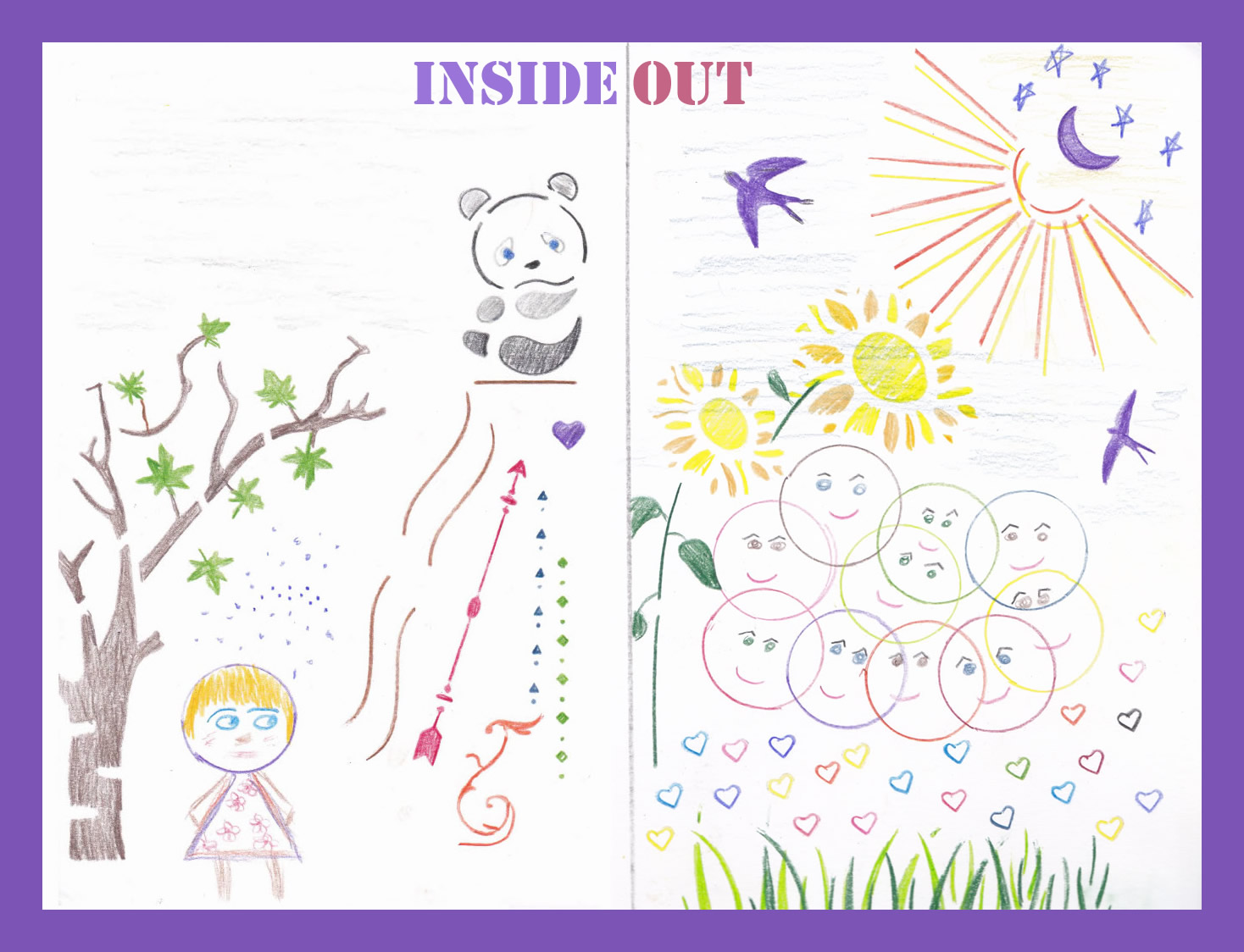 MOXIE!
by Christine, California
Artist's Statement
The experience of TED was like climbing a very steep and mysterious mountain. Tremendous challenges raining down on me.
Still, I put my whole heart into overcoming TED.  On the outside I strived to have connection with others, to fit in, and to be in the sunshine – even though it hurt my eyes.