TED Community Business Card Request
Thank you for helping us build the TED Community Organization! To order a free set of 100 business cards, please view the samples below. Scroll down and fill out the form and submit.
Christine will be in touch with a proof of your card before placing the order.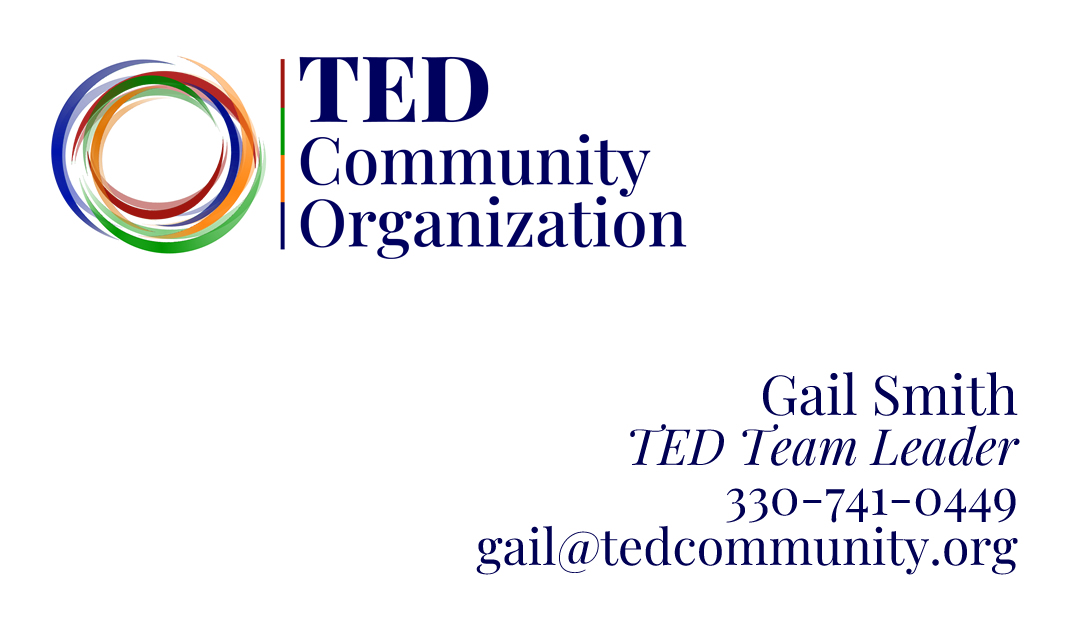 Front of Card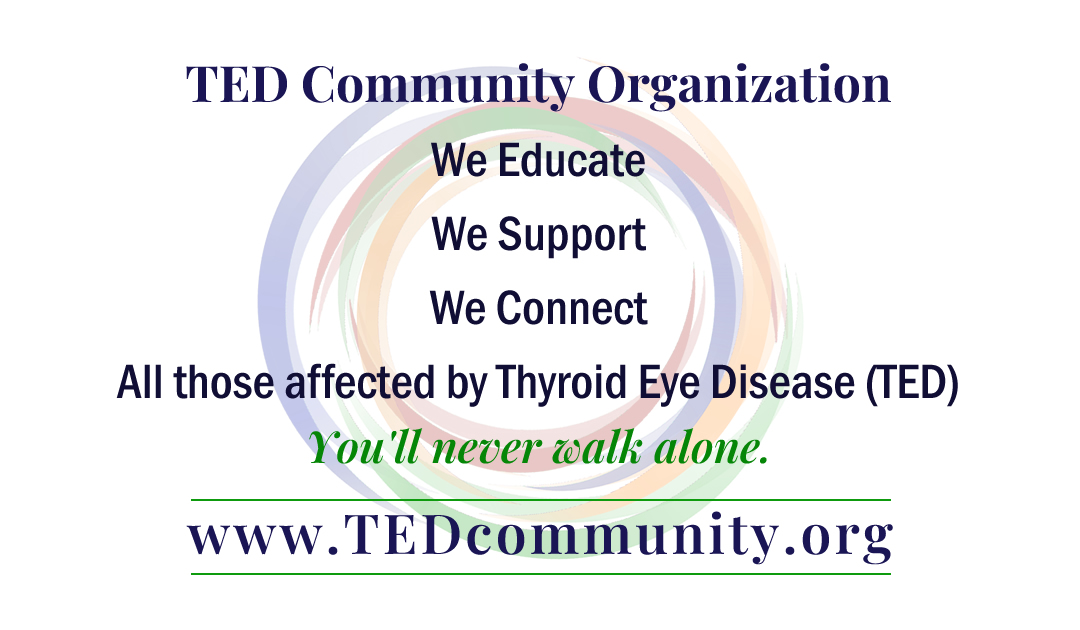 Back of Card
TED Community Foundation
We Educate
We Support
We Connect
Everyone affected by Thyroid Eye Disease (TED)
You'll never walk alone.